Carson City's Mold Damage Experts Talk About Prevention Methods
7/25/2018 (Permalink)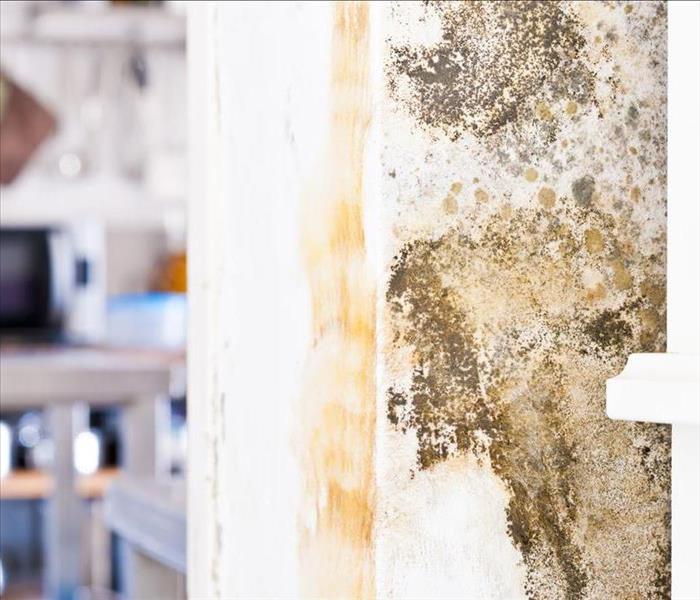 If you ever notice a pungent smell or see signs of a fungus inside your Carson City home, it could be the start to problems in the future.
Mold Damage Experts Talk About Prevention Methods
If you ever notice a pungent smell or see signs of a fungus inside your Carson City home, it could be the start to problems in the future. Once microbes get activated, and fungi have developed, they can ruin contents and building materials in your house. Once spores have what they need to grow, they form structures called hyphae. These structures grow deep into the stuff, across its surface, and out above the item. The hyphae then release microscopic spores into the air. The spores become airborne and float around the building until they find somewhere else to settle. If the place they land is an organic food source with elevated moisture levels, then the spores can form a new contaminated area.

Many times areas in a structure become contaminated due to a water leak. When dealing with any water issues, our SERVPRO technicians know that preventing mold damage in your Carson City home is essential. If a fungus grows inside your house, it can contaminate the air, ruin building materials and contents, and cause foul odors to exist. Mold can also cause health effects for some people.

In most cases, it takes mold 48 to 72 hours to form. Any time water damage takes place it is vital to call our SERVPRO restoration team immediately. We can show up at your residence and begin mitigating the water problem right away. We use specialized extraction and drying equipment to reduce moisture levels. If we can return wet materials to preloss moisture levels within 48 hours, then the chances of microbial growth are significantly reduced.

Once mold forms, our SERVPRO technicians take measures to remove the contamination and prevent future problems. If the fungi have grown deep into the affected materials, then the objects may have to be removed. If the contamination is only on the surface, then it is possible to scrub it or sand it off. Once the contamination gets removed, the area is then dried out so that it is not wet enough to develop more mold in the same spot.

We can also prevent future problems using containment during the work process. Before any remediation work begins, the area gets sealed off with thick plastic so that dust and particles created by the removal process do not float around the building and cause growth in other places. We also attach an air scrubber to the containment chamber so that it sucks up and removes any harmful particles from the air. If you ever notice the presence of black mold, call SERVPRO of Carson City / Douglas County / South Lake Tahoe at (775) 588-2355 right away.
Click here for more about Carson City.