Fire Damage In South Lake Tahoe
11/27/2017 (Permalink)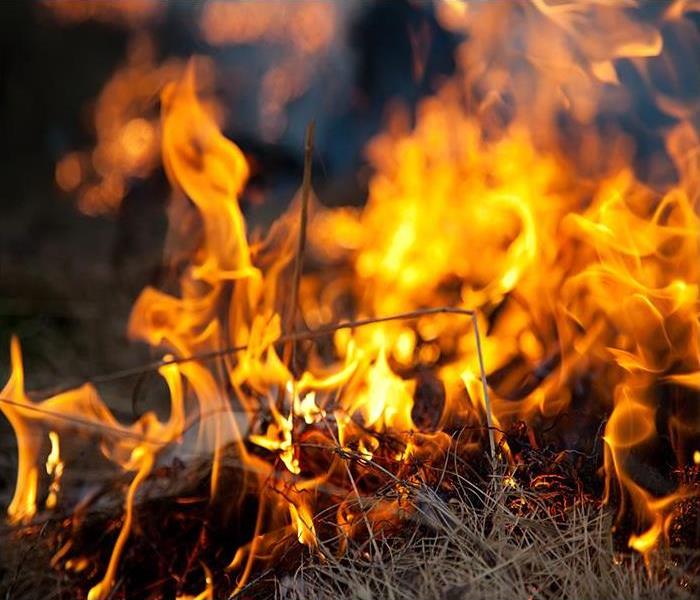 After the wildfires, this summer, homeowners are taking the time now to examine their homes and determine repairs or clean-up.
Fire Damage Restoration
After the wildfires, this summer, South Lake Tahoe and many other communities are taking the time now to examine their homes and determine repairs or clean-up. Many people lost their homes, but others have minor damage. Some homeowners may not be aware of it.

Most South Lake Tahoe fire damage is easy to see. Scorched roof tiles and soot-covered walls tell a homeowner it is time to call SERVPRO. Lesser damage from sparks and smoke can cause thousands of dollars in repair costs if not found and dealt with quickly.

Sparks from nearby fires usually do not burst into flames. They ignite leaves and paper easily enough, but roofs are much harder to set ablaze. Sparks do smolder and slowly burn away tiles just a little at a time. It means not just tile damage, but problems with the panels underneath. Exposed and damaged panels lead to more problems.

Our technicians carefully examine roof tiles and then go into a home to examine for panel damage. If there is no panel damage, we remove damaged tile, clean the surface underneath, and then replace with new tile. If there is panel damage, SERVPRO crew members remove all damaged panels and replace them. That means a larger number of tiles to replace as well. Depending on how much of tile we remove and the age of the roof and, our restoration crew chief may recommend replacing the entire roof along with a free estimate.

As the tiles smolder, they generate smoke. If there is tile and panel damage, smoke can find its way under the roof where it leaves smoke and soot residues. These residues can leave strong odors in the home and even cause wood rot if not cleaned off surfaces.

We first apply a commercial cleaner. In most cases, this neutralizes both the residue and the odor. If it only destroys the residue, we spray a deodorizing agent over every affected roof panel and structural support.

Remediating fire damage does not always mean a massive clean-up. At SERVPRO of Carson City / Douglas County / South Lake Tahoe, we understand that getting ahead of minor damage can prevent much larger damage and repair costs later. If you need our services, call us today at (775) 588-2355.
If you are interested in learning more about South Lake Tahoe click here.