Dealing with Mold Damage on Clothing for Tahoe City Residents
10/6/2017 (Permalink)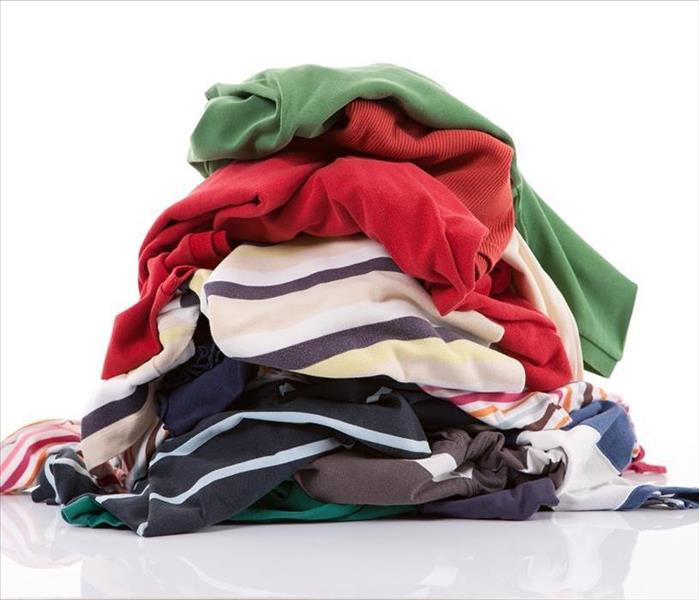 Most clothing is very susceptible to mold damage because of the natural materials they are made with.
Let SERVPRO Help You Determine Which Mold Damaged Items are Salvageable
Mold in the house is something every homeowner in Tahoe City fears. Mold problems usually mean that you have water or moisture coming from somewhere. Therefore, your first priority should be to address this source, whether it is a hole in the roof or a leaky basement. When correcting the root of the mold problem, it is important to remove any mold that has managed to grow on any of the surfaces. This includes furniture, walls, and sadly, even your clothing.
With many years of experience in the restoration industry, SERVPRO has dealt with different kinds of mold damage in Tahoe City and can help you restore your clothes. Our IICRC-certified technicians are well-versed with effective mold remediation techniques, thereby guaranteeing a smooth restoration process. We are a part of your community and are strategically located to respond instantly to your emergency.
Mold damage on your favorite clothing can be heartbreaking. One of the main ways mold may develop on clothes is if they have been in storage for too long. Perhaps you stored your winter pullovers in boxes in the attic where there is a hidden moisture problem, or you accidentally tossed wet clothes into a storage bag before they had a chance to dry completely.
Clothes made from natural fibers like silk, wool, rayon, jute, ramie, linen, and cotton are more susceptible to mold damage than those made with synthetic fibers. SERVPRO technicians can help you sort out those that are salvageable with mold remediation techniques. When mold develops on clothes, it produces enzymes that break down the protein or cellulose to compounds that the mold uses for food.
Often, the initial sign of mold damage on clothes is a distinct musty smell in the closet. After careful examination, SERVPRO technicians can detect stains with visible mold growth or visible pigmentation. Mold on clothes can appear in the form of spores, which are easy to clean up using simple mold control techniques.
However, you need to consider health effects when dealing with mold growth on your clothing. In case of severe mold damage, it is best to get rid of the item. Even then, such clothes should be handled with caution because certain species of mold may cause health effects.
If you notice signs of mold damage on your clothes, contact SERVPRO of Carson City / Douglas County / South Lake Tahoe immediately. We have a wide range of equipment and industry-standard products that can kill mold growth before it gets out of control. You can reach us anytime at (775) 588-2355.
For more information about Tahoe City, visit https://tahoe.com/.