How to Recover From a Fire in Stateline
10/1/2018 (Permalink)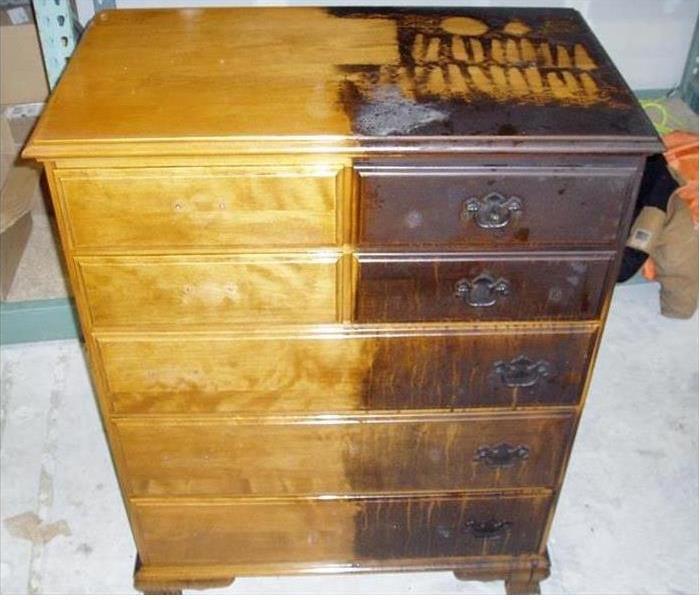 Fire damage doesn't mean everything is not salvageable. Remediation techniques can help restore your treasured items to their pre-fire state.
Putting the Pieces Back Together after Fire Damage in Stateline
Putting your home back together after fire can be a difficult and emotionally taxing routine. Many personal possessions or items may seem beyond repair, and even small contained fires can require much effort to remove the reminders of soot and smoke. Employing a professional restoration service could help you to get back on top and save some of those precious possessions.
When you think of fire damage in Stateline, you may think of huge infernos that obliterate homes and the surrounding area. In truth, the majority are small kitchen or living room fires that have been contained. However, smoke and soot residues can often travel much further than the source of fire making thorough cleaning difficult. Firefighting efforts generally use water as well, which means you have to guard against secondary water damages as well as mold growth in the home.
SERVPRO has a wealth of experience when it comes to dealing with restoration. We can arrive onsite within 4 hours of notification of loss and begin working toward remediation almost immediately. That begins by conducting a pre-test to discover what type of materials burned in the fire, synthetic or natural, and which methods to use for an effective approach.
Remediation involves removal of all visible signs of fire damage. That can mean removing carpets for thorough cleaning on both sides. Remediation also includes applying abrasive cleaning chemicals to structural areas with heavy smoke damage or sending valuables to a specialized facility where they are restored.
SERVPRO works toward a restore over replace method and can do our utmost to save possessions you may have thought were beyond saving. With all signs of smoke residue or soot removed we can begin restoration. Our restoration process involves returning carpets, repainting walls or ceilings and returning possessions to their places. The final step is to thoroughly deodorize the property to remove smoke particles from the surrounding atmosphere and improve your indoor air quality.
Should your home be in need of professional restoration, contact SERVPRO of Carson City / Douglas County / South Lake Tahoe at (775) 588-2355 for immediate advice.
Lake Tahoe is one of the best places to stargaze in the United States. Click here for more information.