Remediating Mold Damage in Tahoe
5/11/2018 (Permalink)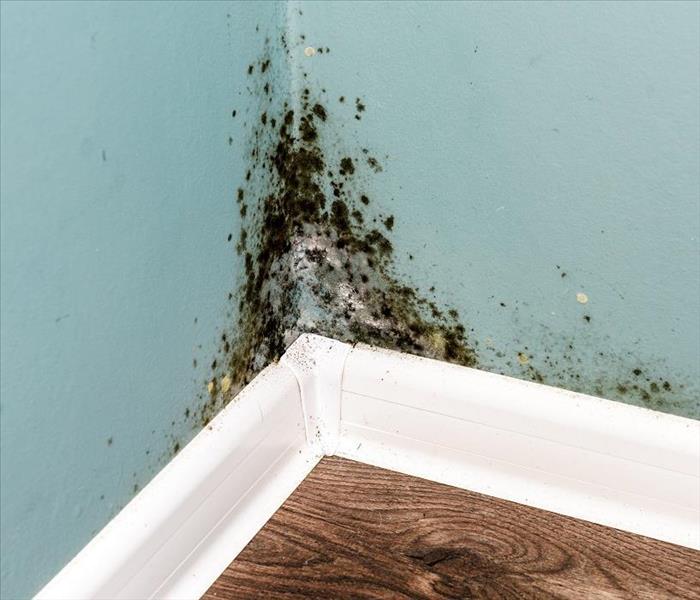 SERVPRO's first step in mold remediation is to seal off the contaminated areas with plastic sheeting to prevent the spores from spreading elsewhere.
SERVPRO's Five Step Mold Remediation Process
Mold can grow through a Tahoe home and go unnoticed for months or even a year. An individual spore is smaller than the eye can see, and even a group of thousands is smaller than an eraser head. With enough moisture and a food source, mold can expand and grow in any home.
To stop mold damage in Tahoe homes, SERVPRO uses the industry standards established by the IICRC (Institute of Inspection, Cleaning and Restoration Certification). It is a five-step process which cleans and removes mold, changes the environment in the home to prevent new growth, and protects our technicians as they return each home to its original condition.
First, they reduce the risk of exposure. Team members contain the infested areas by sealing entrances with plastic sheeting. It prevents accidental transfer of spores to an unaffected area of the home.
Second, our inspectors and team leaders write it down. They record each inspection result to include the type of mold, its location, and test results for air and structural property in every room. We use the results in the unaffected areas of the home as a baseline for finishing the rest of the home.
Third, technicians reduce the level of contamination. Team members set up negative air machines which draw out mold spores, and other particulates from the air and force them outside the home.
Fourth, they remove the mold. SERVPRO technicians use vacuums with HEPA filters to capture spores that settled on walls, floors, furniture, and other surfaces. The filters are designed to capture even a single spore. After this initial cleaning, we wait for mold spores to settle and then repeat using vacuums or dry sponges to wipe down surfaces until test results meet the baseline levels.
Finally, our teams lower the interior moisture levels. They start by setting up dehumidifiers to draw water from the air. Technicians augment this process using air movers to blow warm, dry air over a damp surface to force out the moisture and exhaust fans to pull the cooler, damp air from inside the home.
The goal of SERVPRO of Carson City / Douglas County / South Lake Tahoe is to return a home to its clean, dry, original condition. If you need our help or have any questions, call us at (775) 588-2355. We are here for you.
Click here for more information on Tahoe.