Flood Damage Restoration Services Stateline Residents Can Trust
2/25/2018 (Permalink)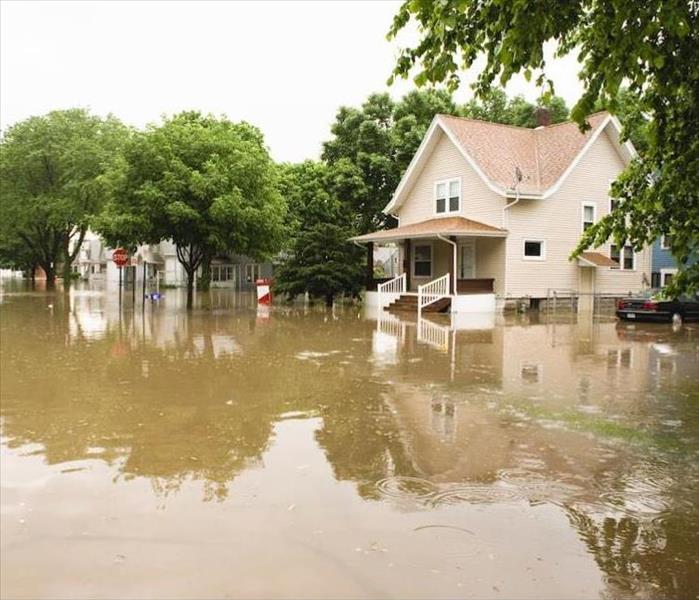 Make sure that you are safely entering your home after flooding as many dangers can be hidden below the waters. Contact SERVPRO for remediation.
SERVPRO Technicians Are Trained to Safely Dry Out and Remediate Your Home After Flooding
We all understand how floods, in general, are dangerous. Regardless of whether you have a basement flood or extreme weather flood, an obvious risk is drowning. However, smaller home floods in Stateline can also result in electrical hazards and contamination risks that concern everyone.

Remember to seek professional help returning to your home after flood damage in Stateline occurs. You want to remain safe, avoid hazards, and prevent losses, so avoid adding to them by entering your home without someone who understands what to walk on, touch, or evade.

Flash-floods are arguably the most dangerous, catching homeowners off-guard, where a mere 6-inches of water can knock over a full grown adult or 12 to 24-inches can carry your car away. Drowning, electrocution, injury, and contamination are all ever-present risks associated with the aftermath of a flood on your property.

Flooding can put you at risk of electrocution if you make contact with floodwaters where a connection to your electrical grid still exists. Always have a professional disconnect your power, even after the loss of electricity during a storm, you never know when power might come back on.

SERVPRO can respond to your request for help day or night, helping you assess damages on your property after a flood. We put IICRC certified technicians, advanced restoration methods, and our vast resources to work to work for you, limiting your losses as much as possible while providing you with excellent services you can trust.

SERVPRO works with your insurance company, keeping both of you informed of any changes throughout your restoration process. Our technicians maintain a clean, safe, working environment, performing cleaning and restoration services as quickly and efficiently as possible while maintaining a quality level you expect.

SERVPRO technicians can handle any size problem that exists on your property, with experience in Clean, Grey, or Blackwater situations we begin your restoration right away. We use personal protective equipment, containment, and exposure prevention methods that fit local, state, and federal guidelines.

Contact SERVPRO of Carson City / Douglas County / South Lake Tahoe for full-service solutions to flood damage on your property, today. (775) 588-2355

For more information regarding Stateline, click here.