Don't Tackle Fire Damage Remediation in Your Reno or Carson City Business Alone
6/17/2022 (Permalink)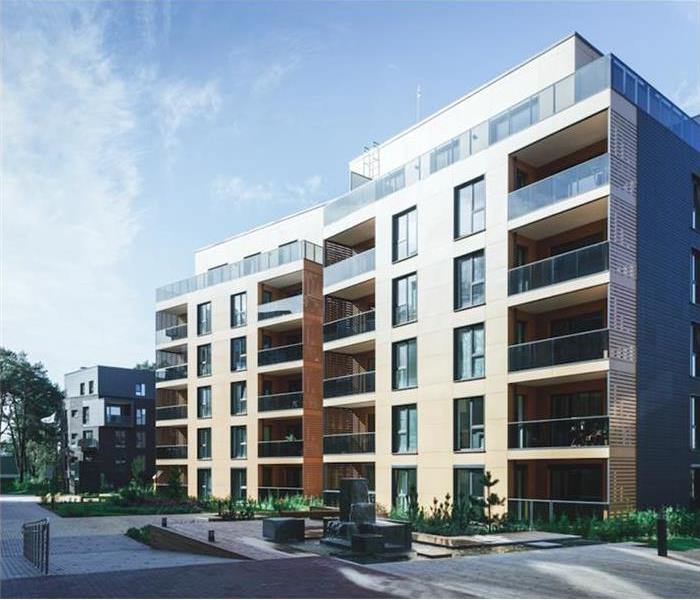 Don't let your hotel in Reno or Carson City get ruined by fire damage. Call the professionals at SERVPRO today for remediation help.
How Quickly Fire Effects Can Spread in Carson City Hotels
Hotels in Reno and Carson City is a vital component to the infrastructure of the entire area, helping tourism to continue to be as prevalent and steady as ever. With the massive structures that many of these accommodations are, a single disaster or emergency can spread over a broad area in a brief time. Incidents like fire loss offer multiple levels of damaging effects that can move far beyond the ignition point and can be a devastating force for multiple rooms in your hotel.
Structural concerns are most often the priority for addressing fire damage in your lodging. With experts with extensive training in fire and smoke damage restoration and recovery, as well as education in the modern approaches for deodorization and fire residue removal, our SERVPRO staff on site is knowledgeable and confident in work to get done. In most cases, containment of the effects is critical because even after extinguishment occurs, soot/smoke residues and carcinogens can continue to spread throughout the building.
Containment strategies for our SERVPRO professionals often come down to our advanced equipment like our hydroxyl generators, air scrubbers, and other physical barriers. Plastic sheeting can often be a literal hindrance for airborne particulates and contaminants from reaching other areas of the hotel. With these effects limited to a specific space, our contracting division can get to work on controlled demolition and fire debris removal.
One of the risks of fire effects in your area hotel is how easily certain conditions like harsh odors can pass through construction materials and structural elements. The longer that your business goes without the appropriate preventative actions like the use of hydroxyl and ozone machines, the more widespread and overwhelming these symptoms can become. A significant spread of these effects compromises not only your ability to offer rooms to potential guests but can affect your overall reputation with current customers.
Fire loss incidents can produce multiple damaging effects that can spread quickly through your hotel. Our SERVPRO of Carson City / Douglas County / South Lake Tahoe / Reno East / Lyon & Storey Counties team can help. Give us a call anytime disaster strikes at (775) 588-2355.