Call Our Experts At SERVPRO When You Have A Mold Issue In Your East Reno Home
4/5/2022 (Permalink)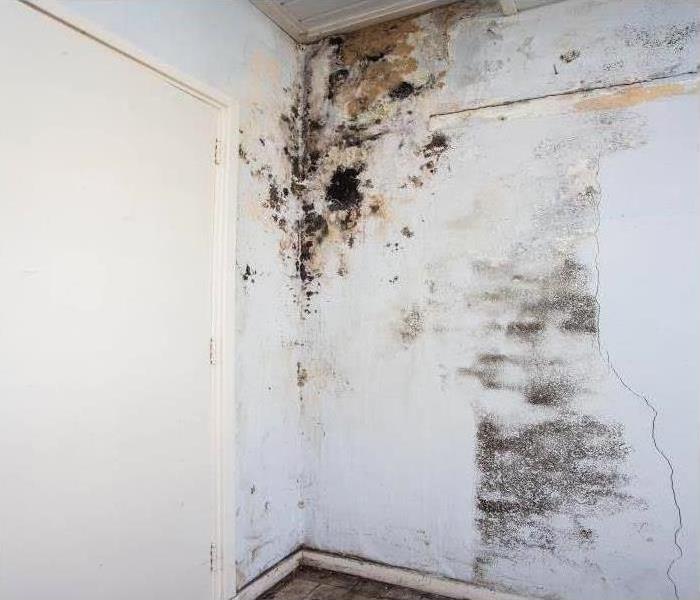 SERVPRO is a professional mold damage remediation company that can help your home win the fight against mold.
Hire Professionals To Take Care Of Mold Damage And Odors In Reno, Tahoe, and Carson City
One of the most noticeable signs of mold damage in Carson City homes is often the smell. Many types of mold that grow in local homes emit strong musty odors that catch the attention of occupants and guests alike. Unlike many other foul smells, these cannot be quickly taken care of with standard household cleaning agents and air fresheners. Instead, you should hire a professional mold damage restoration company like SERVPRO to employ thorough and specialized treatments that take care of the issue for good.

Our Work Is Thorough
Our treatments for mold damage are designed to take care of the issue to such an extent that no signs of damage remain once we leave. That means that all mold smells in the home are entirely eliminated, and they cannot return later as they might with standard cleaning solutions and air fresheners. Our deodorization technology employs unique chemical compounds that can permanently mask mold odors, and with the help of high-efficiency particulate air filters, we can also directly pull many odor molecules out of your home. Once this process is complete, the air should have a completely neutral smell.

We Address The Underlying Problem
Generally, if your home smells like mold damage, it probably also has other symptoms of the problem. Mold infestations can spread out and travel around your home, eating away at structural materials and potentially causing health effects for you and your family. We can help to eliminate the problem at its source, applying sanitizing and cleaning treatments alongside deodorization protocols to ensure that your home is free of not only the smells caused by the mold but also the fungus itself. Also, many infestations are caused by leaks and other water damage issues that we can identify and fix while simultaneously repairing any damage done by the mold.

SERVPRO of Carson City / Douglas County / South Lake Tahoe / Reno East / Lyon & Storey Counties is a professional mold damage remediation company that can help your home win the fight against mold. Call us at (775) 588-2355.