Sprinkler System Malfunction Requires Water Removal
7/13/2021 (Permalink)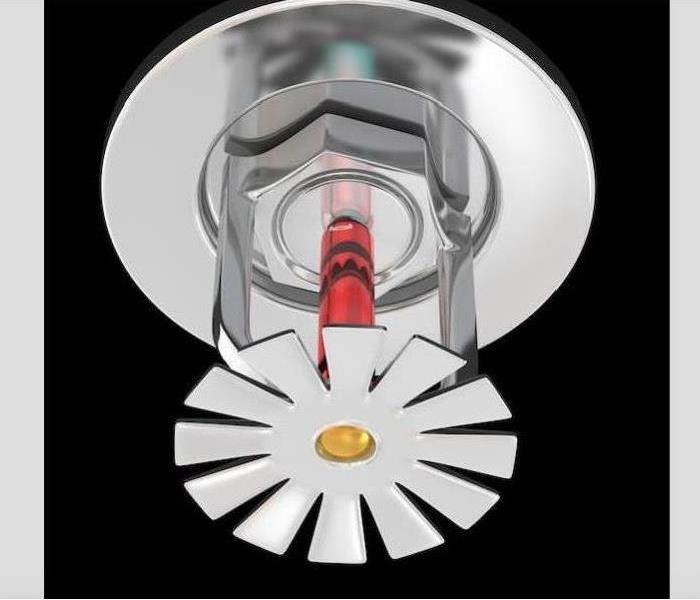 Sprinkler systems help immensely when they engage during a fire. Should they go off by accident, you'll need to contact SERVPRO.
Ironically, a system designed to protect your business from a catastrophe can damage it in other ways. A common example of this is a sprinkler system installed to protect a commercial building from fire. The waters sprayed to knock down the flames cause their own harm, and a restoration company needs to be skilled in both water and fire damage to offer your company the services you need.

Even more disappointing is when your firefighting sprinkler system malfunctions, creating an immediate need for commercial water removal in Reno and Tahoe City without the excuse of an actual fire. Regardless of the cause, a sprinkler, once activated, releases up to 24 gallons of water per minute. If more than one sprinkler head engages, the amount of water pouring into your commercial space can be significant. Water damage is serious and can result in a broad range of secondary damage issues if not remedied quickly. Our crews of water removal specialists have the skill and the equipment to remove large quantities of water fast.

If you do not have an alarm or security staff to notify you of sprinkler engagement, the water removal situation worsens if the flow happens when your business is closed. SERVPRO does not shy away from large water events, and water removal action can begin immediately after one of our experienced project managers assesses the scene.

Powerful submersible pumps and water extractors are carried in every vehicle we send to water damage calls. Often electricity is unavailable due to safety concerns, but our truck-powered equipment does not rely on the customer's power grid to be operational for the water removal to proceed. A benefit of moving the water to containers on our trucks is a straightforward process to contain and then dispose of the water completely outside of your property. This is crucial if the water is assessed to be contaminated, not unusual if it remained within your property and has had several hours to become tainted with household chemicals or the beginnings of microbial growth.

SERVPRO moves into structural drying mode after the water is removed. High-efficiency air movers and dehumidifiers help reduce the moisture content of structures and fixtures after the standing water is evacuated. Our technicians train to accurately measure moisture levels in walls, flooring, ceilings, and contents. The education they receive from IICRC coursework supports their determination of drying targets and the techniques used to achieve them.

Sprinkler systems protect your property unless they operate unexpectedly and in error. SERVPRO of Carson City / Douglas County / South Lake Tahoe / Reno East / Lyon & Storey Counties is a trusted water removal partner for your commercial needs. Call (775) 588-2355 to schedule a speedy evaluation and begin the restoration process.