Hoarding Causes Increased Fire Risk
6/21/2021 (Permalink)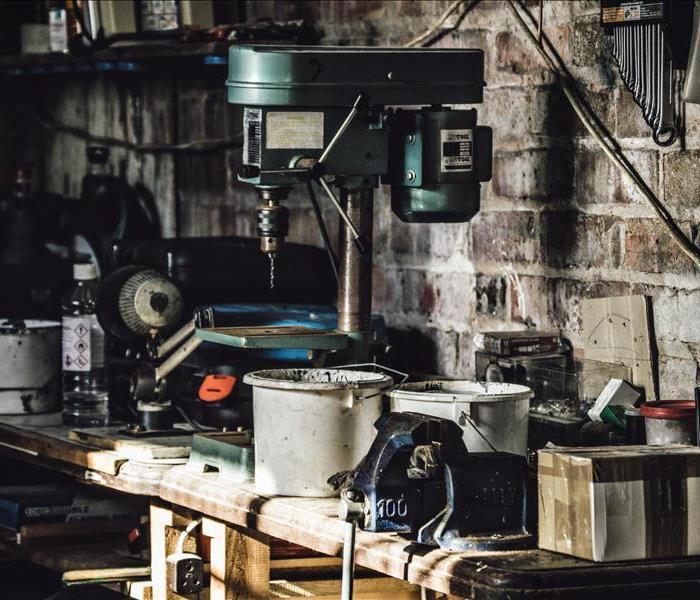 A woman with a hoarding disorder received assistance from a case manager from an outreach program near Toronto.
Hoarding Causes Increased Fire Risk in Douglas County, Nevada
"Hoarding is defined as collecting or keeping large amounts of various items in the home due to strong urges to save them or distress experienced when discarding them." - nfpa.org
Hoarding is often caused by a stressful life event such as divorce, eviction, or losing possessions in a fire. This can be a vicious cycle because hoarding is also a fire hazard.
Hoarding increases fire risk in many ways: Heating units may be too close to things that can burn, blocked pathways and exits could hinder escape from a fire which puts residents and first responders in harm's way, and exit routes should change as new items are brought into the home.
Ignoring clutter is dangerous. SERVPRO'S hoarding cleanup technicians have encountered innumerable safety threats to homes and businesses. We have learned from years of experience that the buildup of belongings increases the risk of accidental fires and diseases that can fester in piles of clutter. Toxic mold and carbon monoxide can develop leading to health effects.
In the photo from Newscom, a woman with a hoarding disorder receives assistance from a case manager from an outreach program near Toronto. Such services are partnering with the fire service to identify people with hoarding problems and work with them to clear clutter from their homes. Paper and other material in many hoarding households blocks windows and exits making a fire rescue difficult and giving even more substance for the fire to grow.
We know customers can have difficulty parting with belongings. We work closely with clients to meet their specific needs throughout the process of returning their homes to a safe, comfortable, and clean environment.
"People who are embarrassed about their homes and overwhelmed by the prospect of cleanup sometimes decline to call plumbers or electricians when problems develop; hoarding homes can exist without functioning refrigerators, toilets, and furnaces, with residents resorting to bottled water, space heaters, and candles, adding to the potential hazards." – nfpa.org
We handle each case with the sensitivity needed in understanding the hoarding condition, working closely with the individual and their family.
SERVPRO provides hoarding cleaning services to restore Nevada homes in Douglas County, Carson City, South Lake Tahoe, East Reno, and Lyon & Storey Counties. Our technicians can safely clean up all items and disinfect the home to provide a cleaner, safer, and healthier environment.
There are clear dangers of having too much stuff. Anyone can make a new year's resolution to cut down on material possessions for mental health and physical safety.
Our technicians at SERVPRO are equipped and trained to remove material possessions and clean and sanitize the home for safer living conditions. If you or a friend or family member needs hoarding cleanup services, call 775-588-2355.