What You Need to Know About Storm Damage and Flooding
5/25/2021 (Permalink)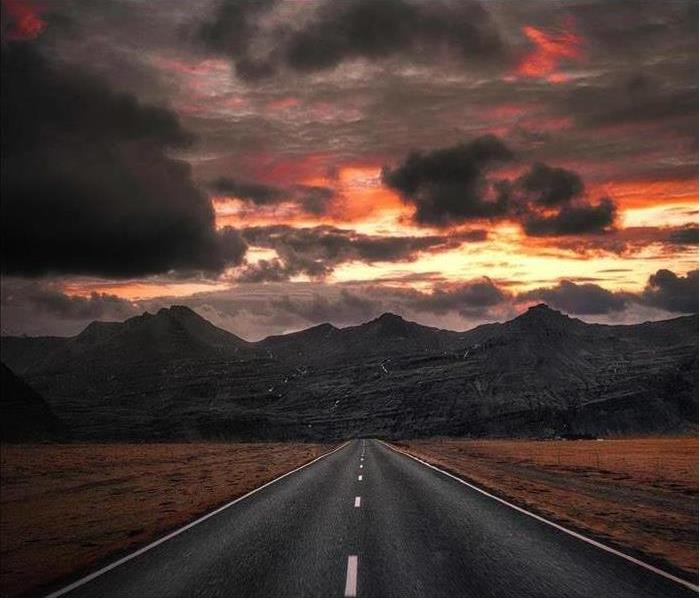 When a storm is on its way, remember that no matter what happens, SERVPRO has seen it all and is ready to help if disaster strikes!
When storm damage or flooding occurs, you need professionals helping with repairs and remediation of your property. There are many different elements that go into residential or commercial property restoration, so be sure to contact a local professional who deals specifically with storm damage remediation or water damage restoration.
Whether you are dealing with flooding, roof damage, hail damage, ice damage or even roof leaks, you need professional remediation technicians. SERVPRO technicians will come to your home or business with flood pumps and specialized tools that get rid of floodwater safely and efficiently.
When it comes to storm or flood damage in Lyon, Storey, and Douglas Counties, knowing about the different types of damage may help you when it comes time to call your insurance agent and conduct repairs on your property. Many insurance companies categorize storm and flood damage as two separate types of damage under your policy.
Here's what you want to know:
What Is Storm Damage?
Storm damage is considered to be any damage caused by nature. Damages in this category may include:
Wind damage
Hail damage
Flooding caused by rain
Broken gutters
Fallen tree limbs
What Is Flood Damage?

Flood damage is often considered to be a separate category from damage caused by a storm. Floodwater can be caused by a number of factors not related to nature. These include:
Broken or leaking pipes
Water from fire suppression effort
Water from irrigation systems
Sewer overflow
What Should I Do If My Property Is Damaged?

If your home or business has suffered damage, it's best to begin the restoration process quickly in order to prevent further issues. Your insurance company may recommend boarding over the damaged area. It will be necessary to thoroughly dry the affected zones and inspect for mold growth or structural damages. Your policy might provide coverage for repair costs.
Why Should I Contact a Restoration Professional?
Different types of damage require different repair methods. Hiring a damage restoration service is your best option. Professionals have the tools and knowledge needed to deal with a variety of damages, including flooding, storm-related property destruction, and any potential mold problems that could result from water damage.
Professional restoration efforts involve a lot more than just using a water pump. Storm Damage can leave behind a lot of problems once the storm has passed and flooding can cause rapid mold growth, compromising the integrity of your building. Whether you are looking for water restoration due to a broken pipe or you need roof repair done after a storm has brought hail, you should contact a local restoration service such as SERVPRO.
You want to protect your residential or commercial property. Understanding the difference between flood and storm damage can help when it comes time to talk to your insurance company and begin repairs. If you have any questions, we can help you navigate the restoration process.
Give us a call at (775) 588-2355.
SERVPRO of Carson City, Douglas County, South Lake Tahoe, and Lyon & Storey Counties is ready to respond immediately to any disaster. We are prepared to bring the expertise and equipment necessary to get your property back in great shape.