Fires in Northern California Have Caused Immense Property Damage
9/16/2020 (Permalink)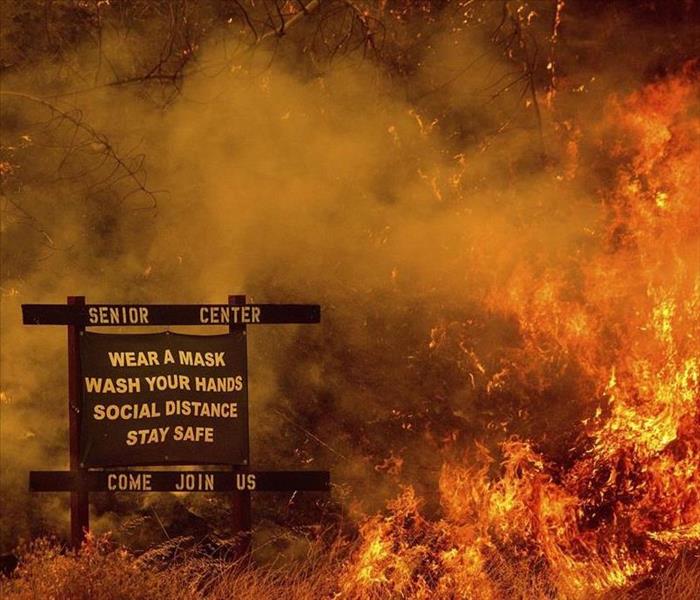 Fire crews scrambled to contain dozens of wildfires sparked by lightning strikes. (AP Photo/Noah Berger)
Across California, multiple fires sparked by lightning strikes have destroyed 1,890 buildings and over a million acres in August 2020.
In wine country, the L.N.U. Lightning Complex firespread to 341,243 acres throughout five counties, including Napa and Sonoma Counties. It went on to destroy multiple homes near Lake Berryessa. Fire crews across the region scrambled to contain dozens of wildfires as the statewide heat wave continued.
Still, some local residents seemed unfazed, expressing a weary acceptance. They're used to this. Wildfires are becoming synonymous with life in California. While those in the wine industry say fire damage to wineries and vineyards have been minimal, not everybody in wine has been fortunate.
First responders have worked tirelessly to protect the counties as best they could. Now, SERVPRO is here to help rebuild.
If you need help with fire or smoke damage restoration, salvaging fire damaged belongings, or rebuilding after a fire, call SERVPRO at 775-588-2355.