SERVPRO Has the Knowledge and Experience Needed to Perform Water Removal Services for Local Casinos
2/24/2020 (Permalink)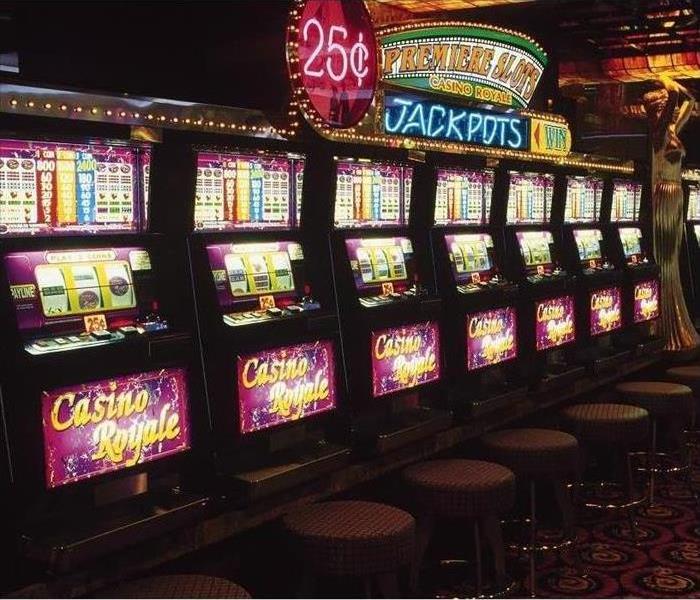 Casinos require special cleanup after water damage; SERVPRO has the expertise and experience to properly mitigate the damage.
When a Northern Nevada casino in Carson City or South Lake Tahoe requires water removal, there are often a set of unique factors that SERVPRO technicians have to contend with. Casinos have different layouts, construction materials, amenities, and furniture than other businesses, so the planning is more specific to get this type of business back up and running.
SERVPRO successfully handles water damage restoration and mold remediation services for the largest casinos around. We've helped The Hard Rock, Montbleu, and others restore multi-story buildings. We pride ourselves on being ready, flexible, and competent in our water removal work.
These are some of the components to restoring a casino after water damage:
Commercial Carpets
Carpeting in the average casino may require special water removal techniques to dry out properly. Casinos tend to use large, comfortable yet durable carpets across broad areas and floor spaces, which, while resistant to some types of damage, can be especially tricky to restore when they are damaged with water. We have extensive experience dealing with commercial carpeting that's prevalent in casinos and can often save rather than replace your flooring materials.
Machines and Games
Slot machines and digital games are staples of most casinos. When these electronic devices get damaged by water, the effects can be disastrous if not handled appropriately. First, we work to remove cash from the machines, which is typically a natural process due to most machines' water-resistant cash storage. If any cash has been soaked, we use specialty drying solutions to prevent it from being lost. Once the machines have been dried out, we evaluate them on a case-by-case basis and conduct repairs as necessary.
Hotel Rooms
If your casino has an attached hotel, these rooms often have their own, unique problems related to water damage. We get more calls from apartments and hotel rooms than any other type of business and know how to take care of damages in these types of structures.
SERVPRO of Carson City / Douglas County / South Lake Tahoe / Lyon & Storey Counties is available around the clock to help your business in a time of need. Call us at (775) 588-2355.