We Arrive As Soon As Possible To Restore Your Lake Tahoe Home
8/8/2019 (Permalink)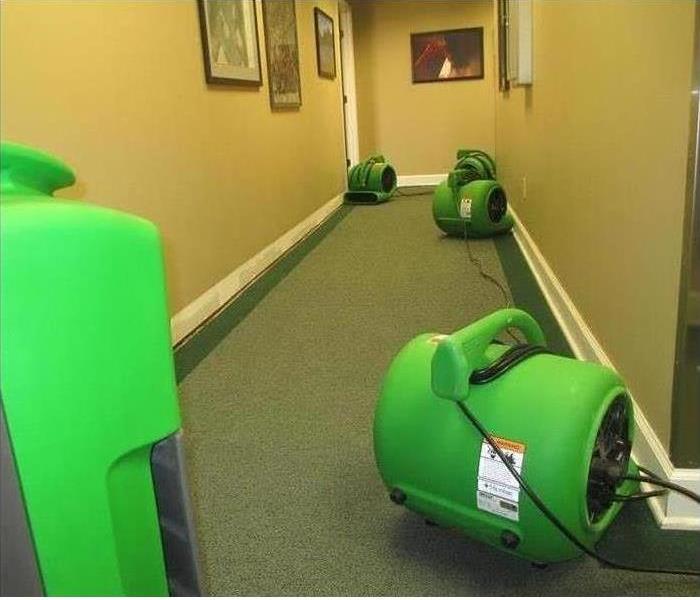 We arrive right away to minimize secondary damages to the sub flooring or other permanent building materials after water damage hits.
My Coffee Beans Are Soaking Wet!
South Lake Tahoe has the benefit of being a year-round destination. Whether people arrive to enjoy summertime activities or to visit the slopes, South Lake Tahoe is virtually guaranteed to be a good time. This year-round approach is also great for coffee shops catering to visitors, serving snacks and beverages as people drive to their selected activity for the day. Having to close down because a water main broke and flooded your shop means not only a loss in revenue but also an opportunity for customers to take their loyalty to a competing store.
Water damage in South Lake Tahoe does not have to be all doom and gloom. By placing a quick call to SERVPRO at our 24/7 hotline, you can quickly turn your coffee shop around and put the water damage behind you. Our crew of technicians trains specifically to handle emergencies such as yours, even when restoration includes food product and health department regulations. Like you, we aim to mitigate your loss in time and money so you can continue to reap the benefits of your hard work as soon as possible.
Moving swifly when there is water damage is crucial to minimizing the time in which your coffee drinks are not available to your patrons. Even before our SERVPRO team arrives, you can start the restoration process by taking the steps below.
-Identify the source of the problem and get the water leak under control
-Separate dry items from those affected by the water and keep them apart
-Bring in fans, air circulators and any other water absorbing tools you might have
-Prop up any furniture immersed in standing water, so it does not absorb any more moisture
When our SERVPRO water restoration technicians (WRT) arrive, you could see us use several water extraction methods. For larger volumes, we use our truck-mounted pump, while smaller volumes may warrant handheld wand technology or even injectidry technology. As we go about our job, we closely monitor humidity levels until we reach optimal readings. Controlling humidity is especially important if your coffee shop boasts hardwood floors or wooden furniture that could buckle due to excess moisture.
SERVPRO of Carson City/Douglas County/ South Lake Tahoe is your ally for water cleanup and restoration. Call us at (775) 588-2355 and let us leave your coffee shop "Like it never even happened."
See more about Lake Tahoe.