Flooding Can Spell Big Trouble For Your Home In Carson City!
2/6/2019 (Permalink)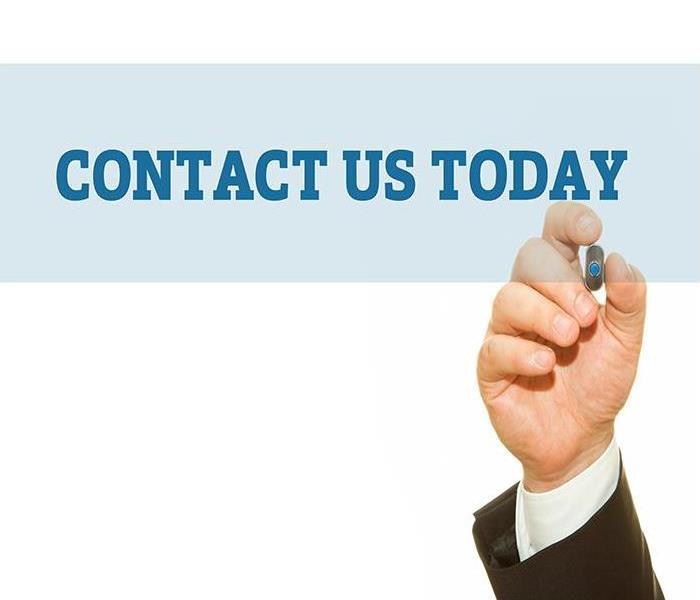 Give our SERVPRO of Carson City / Douglas County / South Lake Tahoe team a call anytime that disaster strikes!
How Likely Is Flooding For Your Carson City Home?
While Carson City residents are no stranger to potential disasters and emergencies that can threaten entire communities under our care, there are many of these incidents that homeowners remain ill-prepared to face. Flooding is something that many area homeowners do not put enough stock into, and because of a belief that it is less likely to occur than other emergencies, these owners are unclear of what to do once the damage has occurred.

Flash flood damage to Carson City homes is something that can occur at almost any point when torrential rainfall happens too quickly for the ground absorption to keep up. Many residents might even remember the widespread flooding in 2017 that affected homes even beyond the flood-prone areas of the city and surrounding regions. Our SERVPRO team was there to help. Under the right conditions, the area remains at risk during the rainier seasons when severe weather can get expected to pass through the area.

Regarding likelihood, it could be beneficial to know that since the 2017 incident, many homeowners who have not previously included flood protection in their home insurance policies have sought out this additional coverage. It has also encouraged municipalities and city officials to rezone the flood regions and low-lying areas to help residents better determine the probability of flood damages in the future.

With rising waters penetrating your home, the risk for contamination is high to exposed materials and structural elements. Our SERVPRO team can work quickly to remove damaged materials and mitigate the loss by removing at-risk contents from your home until restoration work can officially complete. We can work closely with both the homeowner and the insurance adjuster to provide constant communication as we work efficiently to restore your property entirely.

While flooding might not occur all year long to the area, the area is often only one severe weather system away from meeting conditions for flash flooding and other widespread concerns. Give our SERVPRO of Carson City / Douglas County / South Lake Tahoe team a call anytime that disaster strikes at (775) 588-2355.
Click here for more about Carson City.