Effective Cleaning Methods When Dealing With Mold Damage in Carson City
8/19/2018 (Permalink)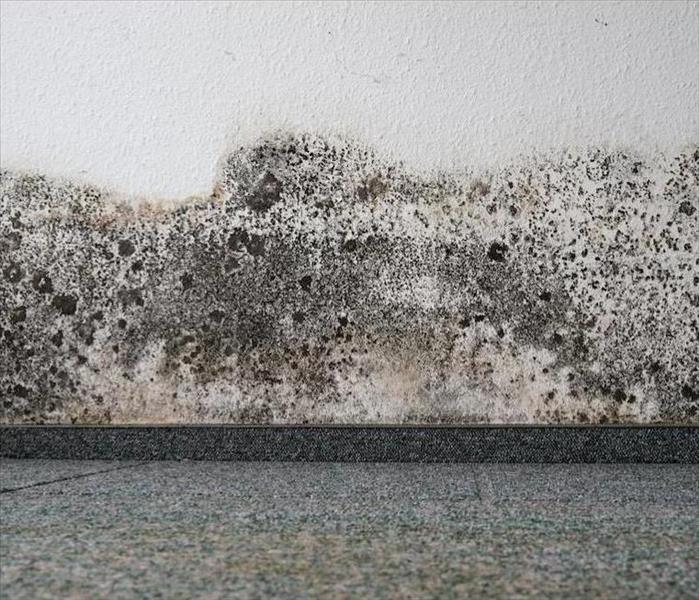 Mold can spread quickly and be quite challenging to clean. Contact SERVPRO for effective methods of remediation and professional service.
SERVPRO Technicians Offer Many Cleaning Methods When Remediating a Home Mold Infestation
Damages caused by mold infestation can cause great inconveniences ranging from unsightly surfaces, musty smells to health issues after prolonged exposure. Whether the problem turns out to be easy or hard to deal with depends on the method used to remove the mold from the affected Carson City home.

Several cleaning methods can be useful in remediation of mold damage in Carson City. Each method has specific benefits over the others. If you are dealing with the problem on your own, lack of equipment or limited skills might restrict you from using some methods. Professionals like us, on the other hand, are not limited in these areas, increasing the chances of a positive outcome from the remediation.

Before starting the remediation process, our SERVPRO team inspects the property establishing which areas are affected. Depending on what we observe, we can opt for dry cleaning methods. We prefer this when there are light mold residues. We can also use it as a precursor to wet cleaning which involves using cleaning solutions and agitation. The two methods are perfect for hard, flat surfaces such as walls.

Sometimes the infestation might affect contents such as seats or other upholstery that cannot withstand wetness or vigorous agitation. Our SERVPRO technicians can opt to spray and wipe or use foam to clean the affected areas. We use equipment such as thermal foggers that make it possible to reach all sections of the areas we clean. With the mist they produce, it is possible to kill the spores without introducing too much wetness in the area.

In case we have to immerse the items we clean, we have to ensure they are dry enough to prevent further infestation. Our SERVPRO team relies on high-quality dehumidifiers, drying mats and air movers, which help deny mold the moisture needed for further proliferation.

There are obvious benefits of involving a professional in your fight against mold and especially the chance to inhibit growth over a longer period. You should call SERVPRO of Carson City/Douglas County/South Lake Tahoe at (775) 588-2355, and we can help you find the right solution.

Click here for more information on the city of Carson City.