Did You Know: We Can Repair Your Smoke Damaged Electronics
1/13/2021 (Permalink)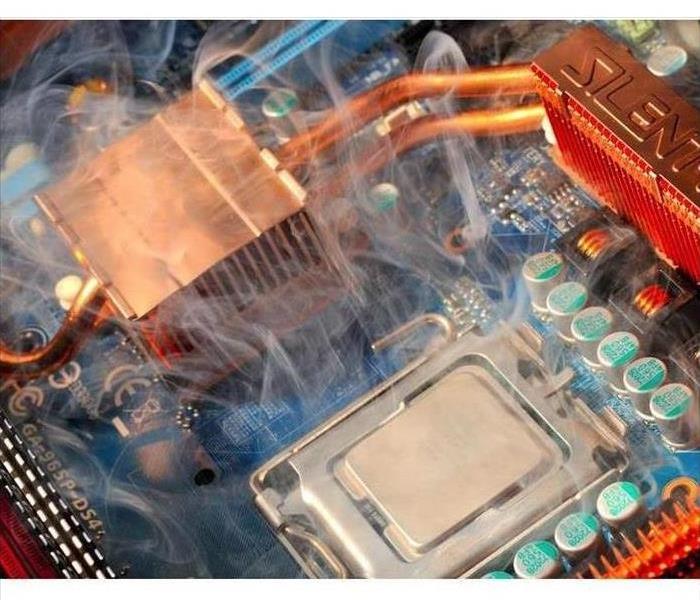 There is a possibility that your smoke damaged electronics can be restored. Call SERVPRO to discuss!
We have reached that time of the year when everybody seems to be out buying new gadgets and electronic devices. In fact, electronics are a huge hit during the festive season. People buy new televisions, media players, speakers, computers, phones, and more, both as gifts for others and treats for themselves.
Unfortunately, this coincides with a sharp increase in domestic fires and it is no accident that the two trends develop at the same time of year. Many instances of fire damage in South Lake Tahoe homes, for example, are a result of overloaded sockets and improperly used electronic equipment.
SERVPRO handles cases like this all the time and works hard to help devastated homeowners breathe life back into their damaged possessions.
Rescuing Electronics Equipment after a House Fire
It is a common misconception to assume that things like televisions, stereos, games consoles and speakers cannot be saved from fire damage. It does, of course, depend on the extent of the destruction, but if the damage is primarily smoke based, there is a good chance of salvaging them.
For instance, electronic equipment can be sent to a special facility, where it is treated with high strength cleaning chemicals. These chemicals dislodge soot and debris from the inside of the machine, but they do not cause any further damage while doing so. It is then placed in an industrial drying container, where it is slowly warmed, and all of the moisture is eliminated.
How to Give Your Electronics the Best Shot At Survival
Electronic devices and machines have the best chance of survival if they are sent for professional cleaning within 72 hours of the fire. This is just one of the reasons why it is so important to get in touch with SERVPRO, as soon as the immediate danger has passed and everybody has been accounted for.
Our experts will arrive on-site and carry out a full inspection. With your consent, they will then identify and remove all items that they believe can be salvaged. You do not have to worry about losing track of anything valuable because we use a comprehensive labeling and index system to monitor everything that leaves the property.
What Homeowners Can Do To Help
Apart from calling our fire damage restoration team, the best thing that you can do is avoid moving any electronic items. This could cause further damage, by stirring soot and sending it into sockets, holes, seams, and cracks. Do not attempt to clean with any commercial or household detergents.
The salvageable items must be gently transported to a clean environment, where they can be assessed and treated. Once they have been restored, they will be returned to your home – but only after the rest of the repair and restoration process is complete. Otherwise, there is a risk of contaminating the devices with soot all over again.
If you need help or advice after a fire, you can get in touch with our experts at any time. SERVPRO of Carson City/Douglas County/South Lake Tahoe is a locally based company, so you can expect a fast response. Call us 24/7 at (775) 588-2355.