Firefighter Appreciation Program - Donating to First Responders
5/12/2022 (Permalink)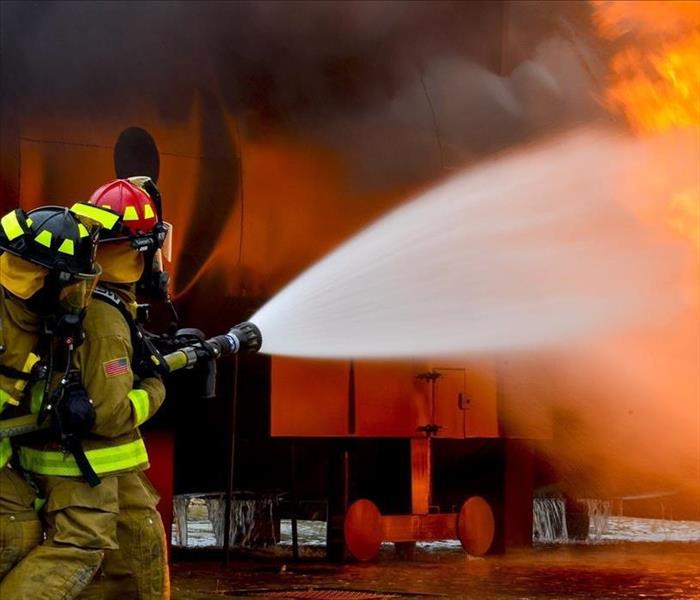 SERVPRO is proud of our Firefighter Appreciation Program and our support of the First Responders Children's Foundation. Thank you, firefighters!
One year ago, SERVPRO® announced our Firefighter Appreciation Program which is a $100,000 donation to First Responders Children's Foundation
We partnered with Northern Trust to honor first responders at the PGA TOUR event!
June of 2021, more than 1,900 SERVPRO franchise owners across North America gave back to first responders in honor of the 20th anniversary of 9/11.
SERVPRO gave back in two ways. We partnered with Northern Trust, the primary sponsor of THE NORTHERN TRUST PGA TOUR event, at the Liberty National Golf Course in Jersey City, New Jersey, to launch the Firefighter Appreciation Program.
The program, created to honor first responders, provided free admission, as well as a dedicated venue on-site and special amenities to help ensure an enjoyable weekend at the tournament.
"Each and every day, SERVPRO's 16,000-plus teammates witness the admirable work brave first responders perform as they rush into a disaster while others rush out," SERVPRO CEO Rick Isaacson said.
"It's only after these acts of bravery by those selfless men and women that our SERVPRO teammates can step in to mitigate the water and fire damage and begin the task of reconstructing the homes, businesses, and lives of those affected."
Secondly, SERVPRO announced its support of the First Responders Children's Foundation. FRCF provides financial support to children and families who have lost a parent in the line of duty or who are enduring hardship due to tragedy. FRCF also funds educational programs operated by first responder organizations that benefit children and the communities in which they live.
To kick off our relationship with FRCF, SERVPRO donated an initial $100,000 to support FRCF's mission.
"As CEO, I cannot overstate how proud SERVPRO is to present the Firefighter Appreciation Program or how excited we are to announce our support of the First Responders Children's Foundation. We applaud the foundation's work, and we are proud to support the children and families of first responders," Isaacson said.