The Many Uses of Air Movers in South Lake Tahoe
4/28/2017 (Permalink)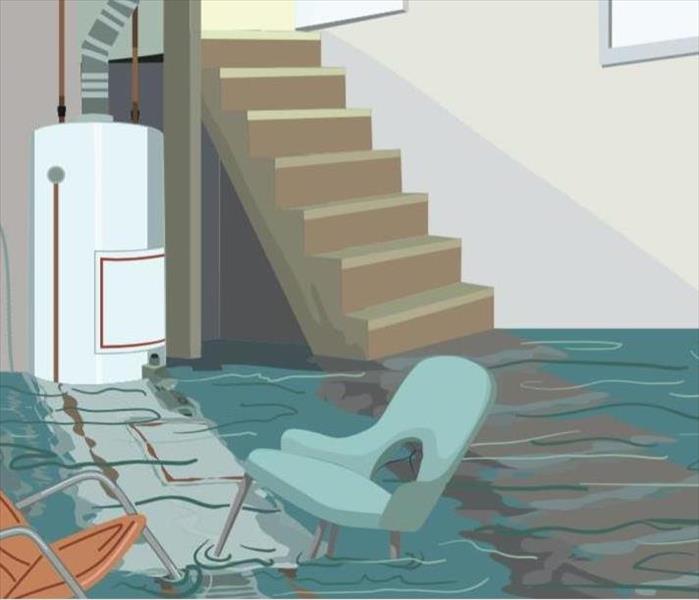 Finding water damage in any part of your home can seem overwhelming. Call SERVPRO and we'll be your ally during the remediation process.
SERVPRO Technicians Figure Out the Most Effective Way to Remediate Water Damage at Your Home
While our approach to water removal can vary greatly depending on size, intensity, and duration of water damage, you will almost always see us using our signature air movers - powerful, directed fans that create fast and carefully planned streams of air through an area. These are employed in a wide variety of situations, from tight corners and places to vast, open warehouses. A lot of science and planning goes into our application of these industrial-grade machines, and every SERVPRO technician is well-taught in how to arrange and operate them.

Air movers are critical in South Lake Tahoe water removal jobs because they accomplish a tough task: drying up water already soaked into materials. Whether it is carpet, wood, grout, or even concrete, air movers apply a consistent and heavy stream of air to the surface to pick up individual water droplets and put them into the air. These services are needed in almost every water removal job SERVPRO gets called in for since we specialize in some of the heaviest and most thorough cleanup jobs on the market.

Many different protocols and planning situations can affect how our technicians arrange air movers in your home. Some types of carpeting, when soaked, can only be dried when an air mover blows underneath it. So, a common treatment (especially in residences) is to lift up one end of the carpet to create a long air tube underneath it. Alternatively, for irregularly shaped rooms or situations requiring drying of high walls and ceilings, we may position the air movers at a vertical angle to direct air currents upwards. In most cases, air movers are kept in a room with closed doors to make air currents most efficient, but we may also strategically position some machines to push moisture from one room into another. This setup is most common when rooms are too small to dehumidify on their own and must be linked with a larger area.

Regardless of the size or severity of your damage, SERVPRO of Carson City / Douglas County / South Lake Tahoe is ready 24/7 to respond to your home's time of crisis. Just call us at (775) 588-2355.