South Lake Tahoe's Fire Damage Technicians
3/15/2018 (Permalink)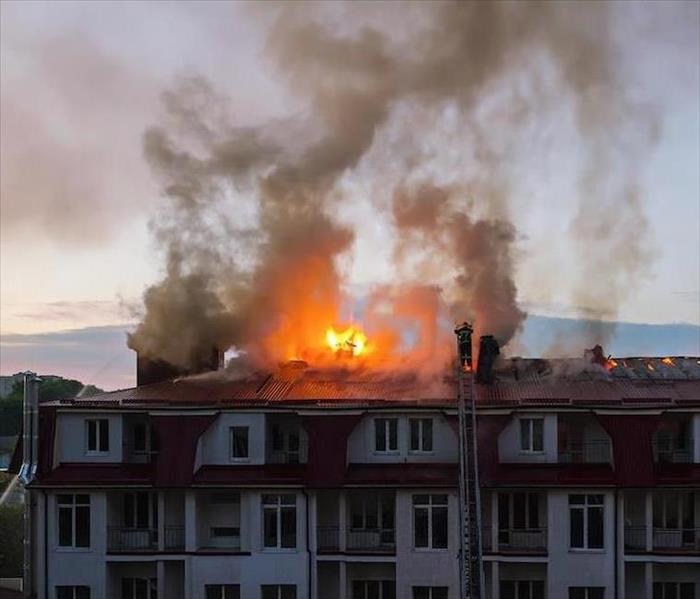 Whether your home is a single family, townhome or condo, facing the aftermath of a fire can be daunting. Contact SERVPRO to remediate the damage.
Team SERVPRO Speaks the Language of Soot and Smoke Removal After a Fire in Your Home
Even if the smallest fire starts, it is likely that smoke damages your South Lake Tahoe home. Smoke often leaves behind soot residues that cause damage to contents and building materials if not cleaned. Soot also causes pungent odors inside a structure.

After any charred debris gets removed, the next step is the cleaning process. SERVPRO's fire damage experts of South Lake Tahoe are IICRC certified and trained in all of the principles of cleaning soot left behind by smoke. When remediating a building that contains soot residue, the IICRC sets out some principles that our professionals always follow.

First off, our restoration crew finds and identifies smoke residues that are present inside the house. Our SERVPRO specialists have experience with fire theory and know how smoke behaves indoors. Often, we test which methods of cleaning work the best removing the soot during the initial inspection.

Next, we capture and remove soot particles. Sometimes soot gets removed by a vacuum. Other times, chemicals get sprayed onto soot so that it dissolves the residue and gets wiped away.

Most smoke residues consist of tiny, solid Carbon particles. Once moisture gets applied to the residues, vacuuming becomes impossible. We always attempt to vacuum soot particles before chemicals get applied.

If residues and soils present are not loose particles, dissolving the soot is the only method that works. We use chemicals that dissolve smoke particles when they get applied. After they get applied, our experts rinse the area with water. Then, we dry out the affected region as the final cleaning step.

The last thing we do before we end a project is the disposing of anything that got covered in soot. If items do not get cleaned, they get put in sealed bags and discarded of correctly according to local regulations. Any cleaning supplies that get covered in soot get disposed of in the same fashion.

We always follow all local regulations and standards when disposing of hazardous materials. For professional help remediating smoke problems, call SERVPRO of Carson City / Douglas County / South Lake Tahoe 24 hours a day, 7 days a week.

Click here for more information about the city of South Lake Tahoe.